Yesterday, Intel announced that it had chosen interim CEO Bob Swan (58) to be promoted to full CEO status. Thus, Mr Swan becomes Intel 7e CEO in its 50-year history. Swan has also worked at Intel as Chief Financial Officer (CFO) since 2016. The company has now started to search, internally and externally, for someone to fill the vacant CFO position. Meanwhile, Todd Underwood, vice president of finance and director of corporate planning and reporting at Intel, will assume the role of interim CFO.
Swan's appointment was backed by praise from members of Intel's board of directors, including Chairman Andy Bryant, who said Swann was the "The right leader to lead Intel into its next era of growth". Swan is expected to continue to generate growth in its current business and expand into new opportunities. The PC business is still at the heart of Intel and must bring value to the business, but Intel also wants to thrive in areas such as data centers, artificial intelligence and autonomous driving.
Intel's chief graphics officer (SVP of the Core and Visual Computing Group), who most recently starred in a low-key GPU promotional video with Bob Swan, also congratulated the new CEO. In a Tweeter, Koduri explained with humor "@Intel engineers and architects appreciate and love Bob's clarity, focus, openness and passion for technology. He's good with numbers – and engineers love numbers! Looking forward with enthusiasm. "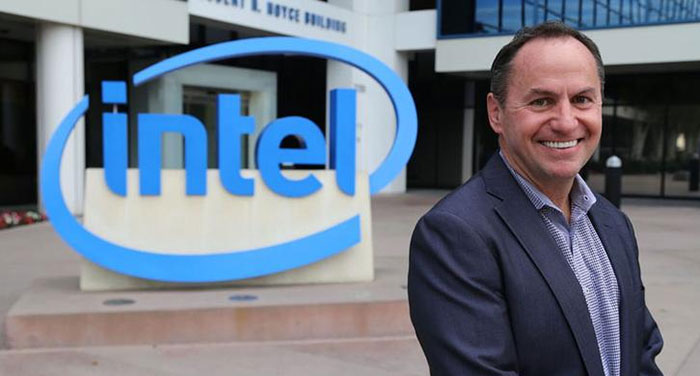 Speaking for himself in the press release, Swan gushed that "These are exciting times for Intel." He went on to say that 2018 was "an exceptional year" and that the "The biggest market opportunity ever created", is ahead of Intel.
If you want to learn more about Bob Swan and his history, you can quickly read his official biography page at Intel, and a LinkedIn page is also available with the usual categories of experience and education. In summary, ahead of Intel, Swan's longest roles have been at eBay and GE Lighting (9 years and 14 years respectively). In both of these organizations he worked as a CFO.
https://www.youtube.com/watch?v=Ti_VRtO7cq4
The market reaction was not great, investors "mute to negative" regarding the appointment. The FT notes that Swan has been a successful CFO with several large companies, but in his one previous tenure as CEO (at Webvan) the company spent millions of dollars before going bankrupt. Another interesting point is that Swan's six predecessors were engineers and semiconductor specialists, but Swan's experience is more financial.
Intel shares fell 0.9% following the announcement of the appointment of Swan's CEO. Meanwhile, AMD shares rose 5.7% yesterday.